This half term Red 1 have taken part in 'Jittabugs' as part of our move and groove, physical development.  There was a different theme each week including space, the jungle, tidy up and more.  All children took part and learnt how to move in different ways and practiced their pretend play skills. It was a huge success.
              We have been exploring a variety of textures and practicing using a spoon.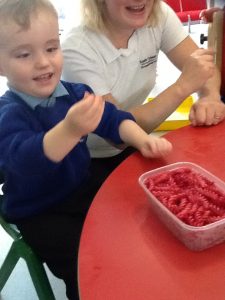 We have also really enjoyed our first few sessions of Judo!
Follow the links for more about Red Class 1